Umeå, located on both sides of the Ume river, is the capital of Västerbotten County in northern Sweden. It is the biggest city in northern Sweden and the twelfth biggest city in Sweden, according to the newest available statistical data. Much of the importance of Umeå is thanks to its University, whose establishment in 1965 turned the city into a center of education and technical and medical research. Today, Umeå University has about 32,000 students, which means that every fourth person you meet in Umeå is a student, making Umeå a very young city with a vivid cultural life. The city was elected as a European Capital of Culture of 2014.
Reaching Umeå
Umeå can be reached by train from Stockholm or by plane via the airports Stockholm Arlanda, Helsinki Vantaa, or Gothenburg Landvetter. There is an airport buss ("Flygbussen") that takes you to the city centre within 10 min. Its stop Vasaplan is only a few metres away from the conference site.
The Conference Site
The conference takes place at Umeå Folkets hus at Vasaplan, right in the centre of Umeå. GPS coordinates: 63.826648, 20.266036 (63°49'35.9″N 20°15'57.7″E). This is what it looks like if you stand in front of Hotel Winn: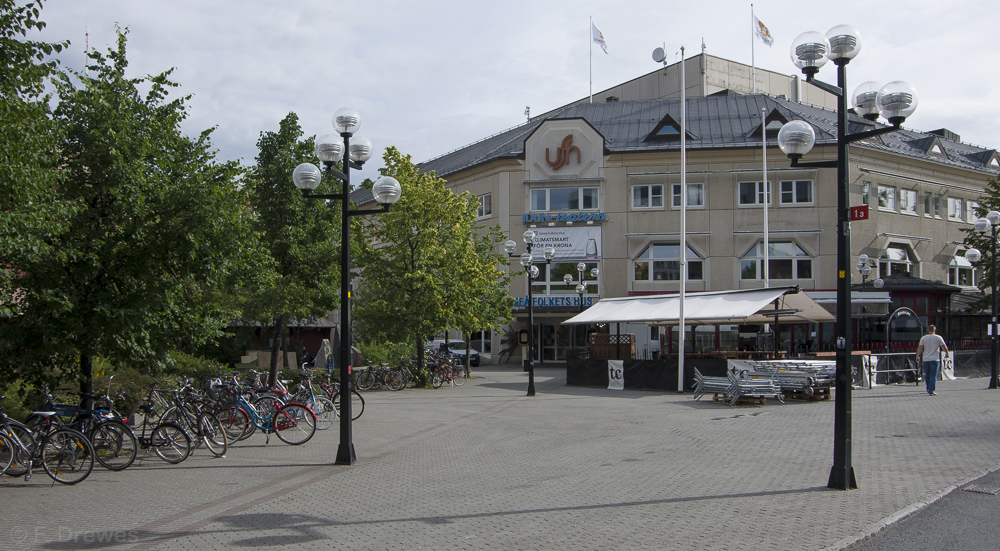 (click to enlarge)
Welcome Reception and Conference Dinner
A welcome reception with small things to eat and a little drink will be offered on Monday between 6 and 8 p.m. (If you are late, there may nevertheless be something and some people left, but no promises are made.) The reception takes place at the conference site, in the restaurant TC.
The conference dinner will take place at Restaurant Rex.
Dinner Places
There are plenty of restaurants in the centre. Below is a list of some of them. Here you can find some suggestions.
Activities and Places to Visit
If you happen to arrive early or do not leave directly after CIAA 2015, there are various things you can do, depending on interest and how much time is available. We have collected some suggestions on this page. Some of the places are a few minutes walking distance from the conference site and require only one or two hours of spare time while others are slightly more difficult to reach or take more time to visit. Please let us know if you are interested of something and we will be glad to help by providing further information or by organizing something.